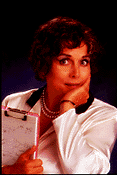 On Releasing Vintage Information to the Web
---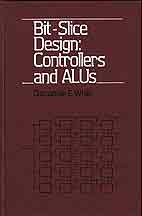 Garland STPM Press
out of print, often at Amazon.com Used books
eBook at dacafe.com since 1995
AMD 2900 Family Bible - supports current IP
---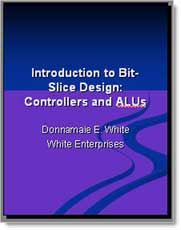 Lecture Monograph updated (pending release)
---
AMDASM Manual Added
---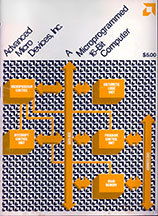 A Microprogrammed 16-Bit Computer (1976)
Just found in my Garage
Sept 2015
AMD 2900 VINTAGE INFORMATION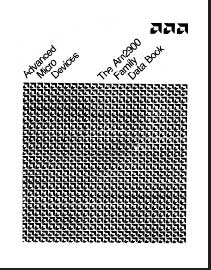 AMD Am2900 Family Databook - 1995 - Bitsavers' PDF Document Archive (30MB) - On-Line at Bit Savers
(Link at bottom of that page) Document will open, downloads
These Ap Notes came out in the book by Mick & Brick:
Chapter 8 (Hex-29) scanned in Germany and sent to me. HEX-29 was the demo computer.
Chapter 9 is in 2-page format due to the size of the fold out artwork
You can occasionally find one floating aorund on used book sites.
Bit Savers has the 1985 version of the ED2900A Seminar on-line (link at Wikipedia)
Excerpts from the 1980 National Ad Campaign
Photos of the Am2901 Chips: http://www.cpu-world.com/CPUs/2901/
Seminars:
ED2900A Introduction to the Am2900 Family - Esp Am2910 and Am2901 and Am2903; multiple application notes; Microprogramming Guide; Study Guide; Microprogramming Card; informal application notes handed out in the class. The best-selling Bit-Slice Design textbook to the left was based on the ED2900A Seminar.
ED2900B Microprogrammable Computer Architecture - Seminar note set and study guide (not uploaded yet) Follows the ED2900A Seminar and includes the Am2904 Glue; introduction the Am29116. Original version focused on the introduction to microprogrammable architecture - where one field in a microword controlled what another field (or fields) in the microword did in any given cycle. This is common today - but not in 1980.
ED29116 (Am29116) Super Slice 16-Bit CPU - Seminar Note set, Study guide and datasheet (1980 version) 16-bit CPU
AMDASM User's Manual (part of the EDSYS29 Seminar Manual)
EDSYS29 Development System Workshop Training
ED29203 Am29203 Family
NEW!

- Seminar note set and the ED29203 Exercises and Lab (1989)

A note on vintage material - the seminars were written before the creation of WORD, laser-printers, or any of the tools so readily available today. The pages were copied, assembled (punched pages jam a copier) and then scanned to PDF in sections. They are pretty much as they were. We had two fonts - Impact and Courier. Impact printers (Daisywheel or the Spinwriter), and no drawing tools. There was no sp el-check (we had a 3rd party tool that tried). [It was first written in 1979.] We added illustrations with typing or we copied from data books and pasted them onto the camera-ready copy. White tape, glue and white-out were standard tools.

The formal ap notes were actually type-set and the drawings done by an illustrator. We laugh today - when FrameMaker, QuarkXpress, InDesign, Illustrator, screen-capture, file-transfer, VISIO, Photoshop and PDF are available and printing is done in color or B&W with a laser printer we have to constantly tell IT to tone down - we don't need 1200dpi!
---